Do You Want To Invest In Trust Deed In California CA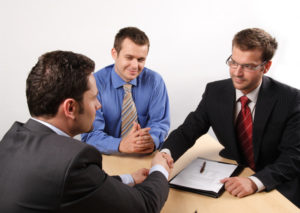 Happy Investments can provide investors some good advice as to how to go about earning high yields on well secured first Trust Deed Investments In California CA. Low LTV Trust Deeds against Single Family Houses will always offer safe and solid high-yielding returns. Our trust deed investors save time, money, and the hassle of tracking down reliable real estate investment opportunities. Call Today for FREE Report.
In the current economic climate professional real estate investors are buying properties at foreclosure sales, short sales at bargain prices, fixing up these properties, and reselling them for a profit. Banks are reluctant to lend to this market. For this reason, many real estate investors have limited financing options available to them, and so Trust Deed Investors lending to this market are able to get relatively high-interest rates.
You become the bank and we act as your personal underwriter and broker. We present the offer to the investor. The investor gets to pick the right deal. Our goal is higher yield, lower risk, and secured investment. Learn more. Get FREE Report. Talk to us today.
Trust Deed Investments In California CA secured by Real Estate
Trust Deed Investments In California CA offer an attractive yield with relatively low risk. Trust deed investors usually earn high annual returns, paid monthly. The safety of the Trust Deed Investors is the difference between the loan amount and the value of the underlying property. More the equity the safer the deal.
The main concept of trust deed investing is that if the borrower does not perform, the Trust Deed Investors can foreclose on the property and sell it to recoup the investment. If the property value is high relative to the loan amount, then the investment should not lose money even if the borrower defaults on the loan. A good structured Trust Deed Investments In California CA should have a loan-to-value of 65%. Or Lower.
Investors can receive returns of 8% – 12% on trust deeds with a solid margin of safety with loan-to-value of, say 65% or less. The returns on Trust Deed Investments In California CA are very attractive. But there is always risk attached to the investments. Nothing is 100% safe. A good calculated risk can work in your favor. Let us look at a scenario.
Let's say you take back the real estate and cannot sell more than the amount of the loan. That could create a loss. Now this risk can be mitigated by properly valuing the property and structuring a low LTV loan. So there is enough equity for the protection of the investor. 
Investors must be sure to complete proper due diligence on potential trust deed investments before getting in based on the promise of high returns.We look for very safe deals. This is how we will help you structure the right deals. Call us to discuss. Or fill the quick reply form. 
How to Invest in Trust Deed Investments In California CA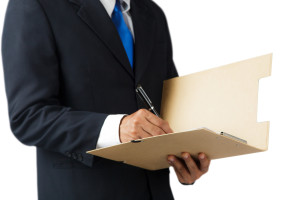 Always invest in Trust Deed Investments In California CA, which are backed by real estate with the help of licensed brokers. The best way to take advantage of the opportunities available in trust deed investing right is to invest with the help of a trustworthy expert. To Learn More about Trust Deeds. Contact us. We Can Help.
Most Trust Deed Investments In California CA, investors do rely on brokers to present them with opportunities. Many investors also look to the broker to perform some portion of the due diligence on a given loan. Happy Investments, Inc is a Broker Licensed by California Department of Real Estate. We get the Deal done right. Set up an appointment today.
Investors like sourcing investment through brokers, as long as the investor does not rely on the broker to perform the key due diligence tasks. Brokers can be an excellent source of information and a great way to source trust deed investments. They can make the process simple. Have a professional on your Team. You will feel much comfortable. For inquiries call 951-963-9399.  
Why Trust Deed Investments In California CA
a)    Preferred returns between 9%-12%
b)    Real Estate financed at no more than 65% Loan To Value Ratio
c)    Title to the loan is vested in your name.
d)    Trust Deeds secured by 1st Position Mortgage against California Real Estate
e)    Roll Over your 401k or IRA for investing
f)     Loans are serviced by licensed servicing companies
g)    For all Trust Deeds, you get Title Insurance & Fire Insurance Policies.
h)    We prepare all loan documents
i)    Closing by Independent Escrow Companies.
Compare Your CD's, Bonds, Mutual Funds, or Stock Market Returns to our 8%-12% Trust Deed Returns. We will find and meet with borrowers, originate, underwrite, document, fund, and set-up the servicing of the loans. So contact us to discuss your options.
Get the right info so you can make the right decision. You are in control. We become your broker and you stay as the lender. Contact us to find out about available trust deeds. If interested we will keep you informed. Get a FREE report. Call Now.
Many questions will arise after reading the above article about Trust Deed Investments In California CA. We're always eager to talk about trust deeds and explore how they might fit your financial picture. Everyone's needs are different, so we encourage you to consult with your legal and financial advisors when making any investment decisions. Once you are ready we are here to help.
We deliver our services to you in an efficient, timely and professional manner. If you are ready to invest in Trust Deed Investments In California CA, call us at 951-963-9399 or fill the quick reply form. We are standing by. We can guide you. So Lets Talk.
Want more Details. Ready to invest. We are, so lets set up a time to discuss. You Can learn more about Trust Deed Investments In California CA Here.
I hope we can do business in the future if we haven't already. We would like to assist you in investing in safe Trust Deed Investments In California CA.
Let's talk. Call Now 951-963-9399.
Not every investor is suitable to invest in first position mortgages. You need either a net worth of $500,000 (exclusive of home, furnishings, and automobiles) or income greater than $65,000 and a net worth greater than $250,000 (exclusive of home, furnishings, and automobiles).

Real Estate Broker

California Department of Real Estate — License Number # 01485740

NMLS # 950873